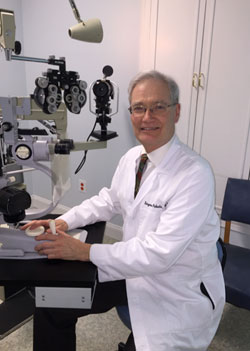 Comprehensive eye examinations for the evaluation of refractive errors (the need for glasses) and any significant problem that involves the eyes or visual perception.
Cataract Surgery including the premium lens implants for both astigmatism and bifocal type vision.
Glaucoma evaluation and treatment including advanced technology for diagnosis, follow-up, and treatment. This includes computerized visual fields, OCT, ultrasound, and lasers.
Retinal evaluation and monitoring for many conditions including
Dry Eye evaluation and treatment
Eyelid evaluation and treatments for growths, styes, inflammations, and malpositions including in-turning and out-turning of the eyelid and Bell's palsy.
Pterygium surgery
Eye trauma, infection, and inflammations
Contact lens fittings and sales